Bull Terrier Rescue Club of Southwest Florida Inc.
We are an all volunteer 501 (c) (3) non-profit organization.
President : Carolyn Kimbrell
My name is Carolyn Kimbrell and I am the President of Bull Terrier Rescue Club of Southwest, Fl. Inc, I was born and raised in Atlanta GA. I was always an animal lover since I was very young, In 1993, I met my husband Robert, who had a Bull Terrier named Mr. Bully. He was a very special bully. He was deaf, and knew sign language. It was love at first sight. I had never met such an amazing breed with such great temperament and personality. We lost him in 1996.
Since then we have had 3 more Bull Terriers, Jasper, Maggie , and LuLu. I have been very active with Bull Terrier Rescue since 2002 ,when we adopted Jasper, our now 12 year old , deaf boy. I have been the Rescue Chairman for the Bull Terrier Club of Tampa Bay and have decided to start my own rescue because of my passion and love for this very special breed.
We have been at it for a long time. This picture of Carolyn was taken in 2004. We raised money over the Christmas Holidays to buy food for the local animal shelter. Our little Toyota pickup was filled to capacity.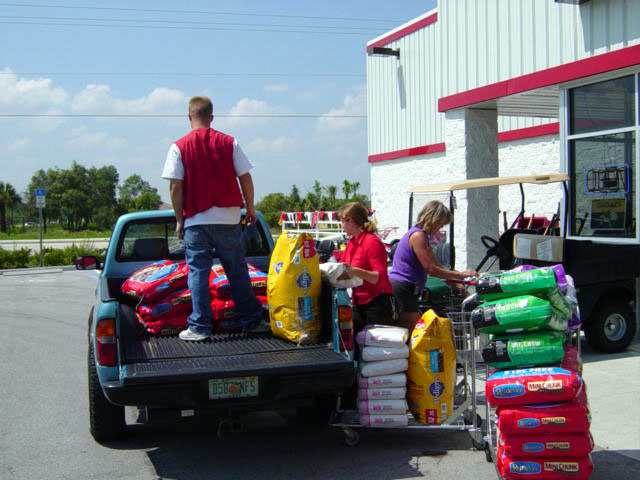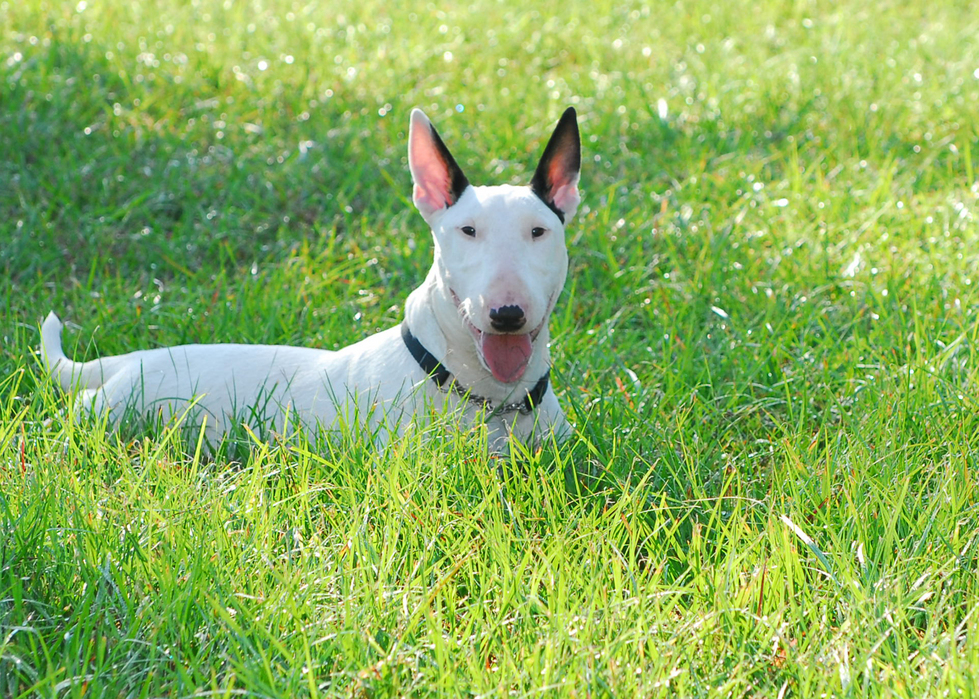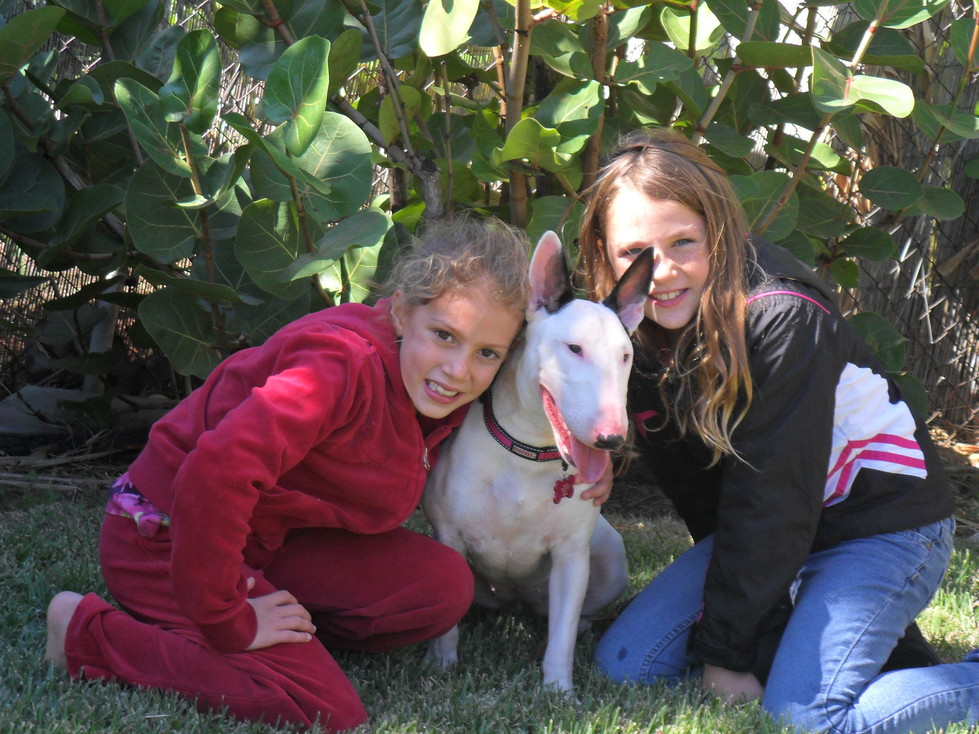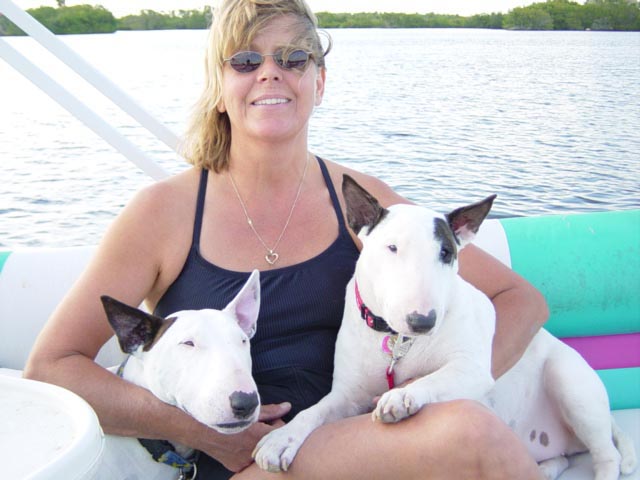 Secretary: Carol Seco
Do edit this text.S

Double click here to edit this text.
Double click here to edit this text.
Double click here to edit this text.
Member At large Vince Seco
My Name is Vince Seco, for 30 years I lived in Wheaton, Illinois. I transferred down to Sarasota Florida with Federal Express in 1987. We got our first Bull Terrier in 1988. My wife Carol and I had Jake for a short 10 years. With help we found Glenna Wright and she had a rescue that had a litter and that's when we got 8 week old Elwood. He was a great dog and lived to 14 years old. We decided we wanted an older dog and off to Arkansas again to get our 1 year old Blake from Glenna. I have over 25 years of Bull Terrier experience and still learning. I have always had a love for all animals and after meeting Robert and Carolyn knew if I could help them in anyway, I would. Bull Terriers are not for everyone and Carolyn makes sure they go to a caring and loving home. I am proud to be a part of this group. Thanks Vince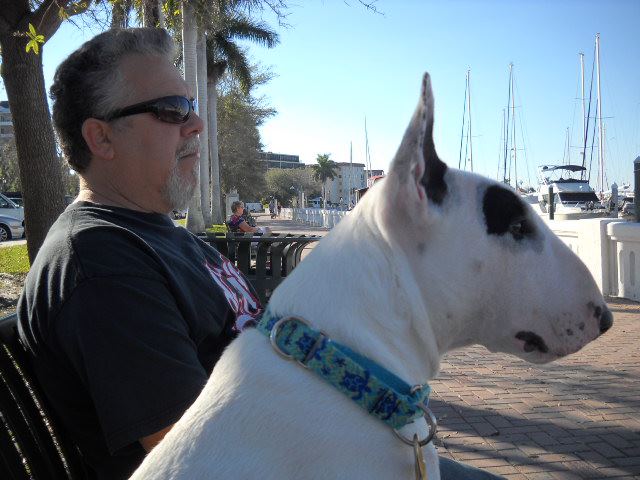 Hi, I'm Carol Seco and haved lived in Sarasota for 30 years, originally from Illinois. My first bull terrier was in 1988 and now am on my forth bully, Geno which is my first rescue. I've learned so much about bull terriers over the years and learn something new with each bully. I've known Carolyn for four years now and hope to be involved for many years to come.